We went to an amazing place that is INCREDIBLE! The food is incredible and creative, the atmosphere is cool and casual and over all it is impossible to not LOVE this place.
They're located on Congress St.
OK! Let's get started! This first burger is the veggie burger. It is all hand formed and the BUNS ARE HOUSE MADE!!!!! This is the 'wheat' bun.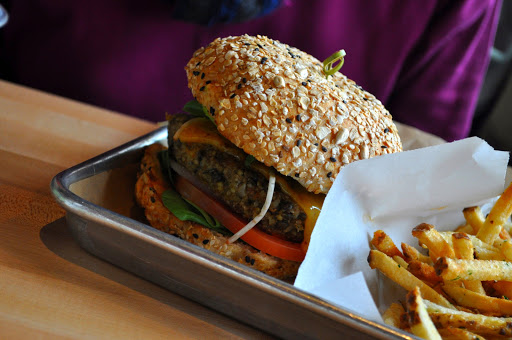 Doesn't this look fantastic! My aunt who ordered it said it tasted like a falafel to her. French fries are, of course, also cut and fried at the restaurant. IN.CREDIBLE.
This was what Travis ordered: the bison burger. I barely got this picture- he gobbled it up. He said it was flavorful, juicy (compared to the usually dry bison burgers) and right now he said his mouth is watering just thinking about it. 🙂
And now my burger- which I am partial to. It is the best burger on the menu. If you like mushrooms, which I love.
Yum. Yum. Yum. Yum.Yum.
The condiments were not just the regular ketchup and mustard. Oh no, they had great options!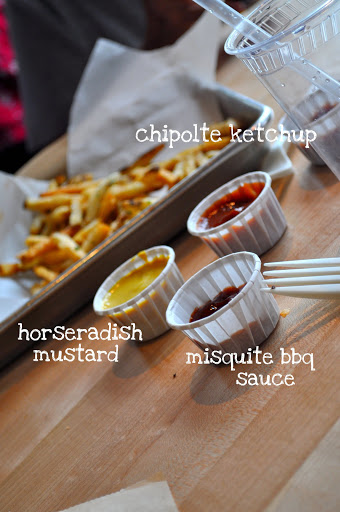 If you are in Austin or planning on visiting- YOU MUST TRY IT! We talked with the servers and and they have only been open for 4 months! They were jam packed and full of people! Yay!