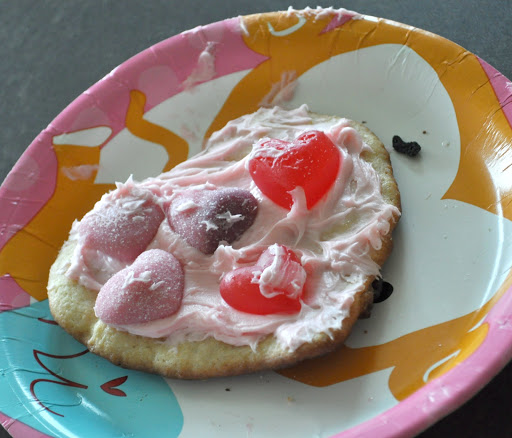 We went to a pretty cute girly Valentines day party. They had cookie decorating, a craft with princess and pony stickers (heaven for them), heart sandwiches which were strawberry filled and TONS of other food. I think we adults had more selection. Which brings the parents in. 🙂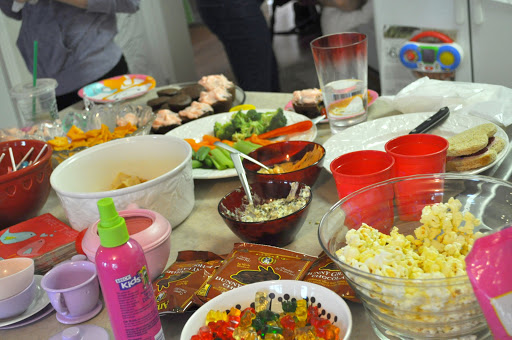 This is just part of the spread. She also made this creamy soup and also of course offered tea. We adults had heart shaped sandwiches too with curried chicken inside. Yum.
The hostess:
Thank you Amy for putting on this adorable party!
Please excuse the runny nose- tis the season. These slinky's were in the goody bag they left with. Also were candy, lollipops, play dough and more candy! I seriously think Emma thinks this holiday is 'Candy eating Day'.
***********************************************
I got a knock on my door while Emma was sleeping and it was a delivery of beautiful pink lilies! They also have a beautiful purple filler flower but have no idea what it's called. I read the card Trav put with it and started crying. It was so sweet and I felt so loved.  (sigh)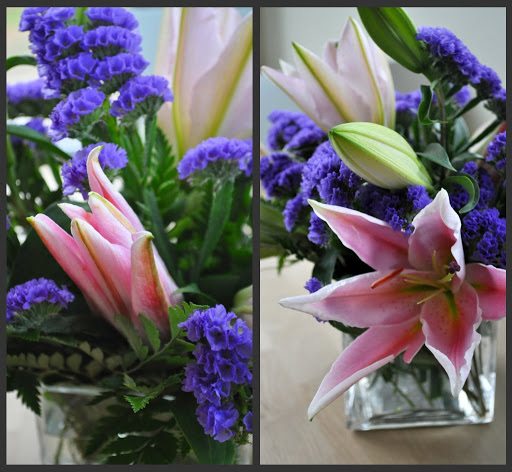 I wish for your sake there was 'smelloblog'. Our house smells so sweet thanks to those flowers.