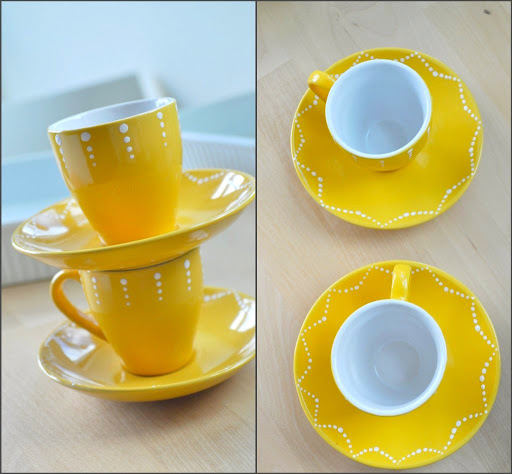 I really see these with something besides espresso shots in them.Maybe a little frozen yogurt, tea or cold soup? Heck, make cherry Jello in them with kiwi! Eat them with silver tea spoons and feel cultured and posh.
But really, I was so happy when I finished these. I wish I could have gotten more (pleeease Trav?) but as it was I got two beautiful butterscotch cups and saucers. Love them. Will sell them and then will be depressed for 30 min.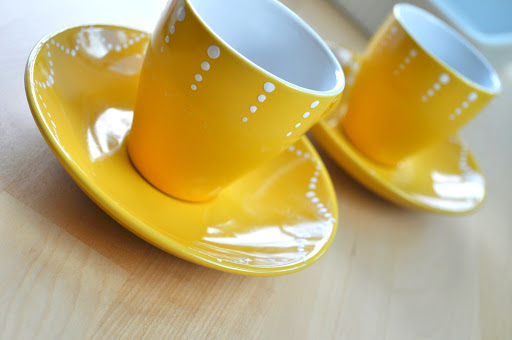 *********************************
In other news, Emma is battling a cough- would appreciate your prayers. I am planning and starting to pack for our family vacation to Texas. SO. SUPER. EXCITED!!!!!! Not only will we be in way warmer weather (mid 70's) but we'll be with awesome family!