About a few weeks ago, which feels like months, we went to a garden showing. It was incredible. Like if you don't like plants or gardens you will like this one. It's funky, well kept (which I'm always jealous of people who can keep up with their weeds) , had fountains which attracted bees and they also has local vendors there to use this opportunity to showcase their merchandise. It was nice.
I was totally inspired by all of the colors and nature around me. It was breathtaking. Also very hot. And they had bees. Lots of bees. But then again, if you have lavender, you have bees.
Back to the venue. Trav was obsessed er, or I mean inspired to take pictures while we were there. So the below pictures are his, I edited them. Again, we're a great team.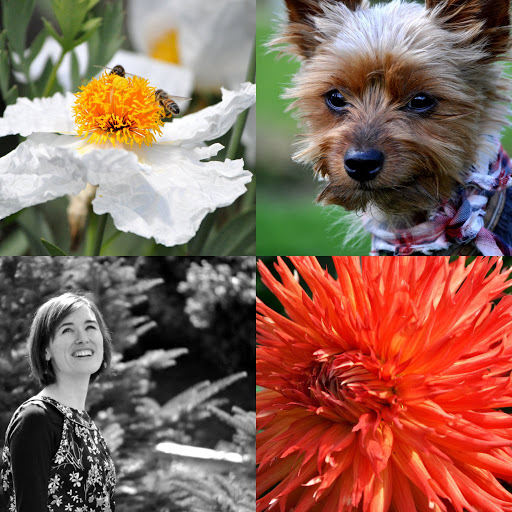 The dog was a really nice dog with crazy owners. They were with us, in the party we came with. Nice people, but still crazy. That dig need not care for anything in his life. And black and white pictures are the only way for me to go. It seems to help out the trouble areas, if you know what I mean.
The below pictures were too pretty to combine and make into a collage. They should get all the spot light. So pretty, and dreamy.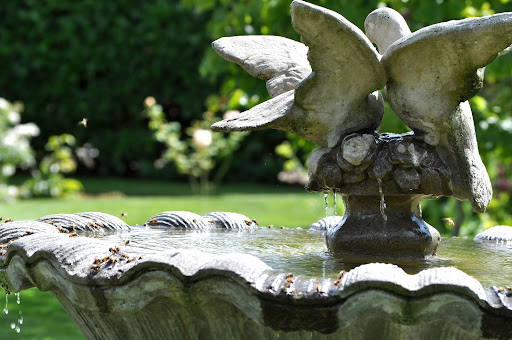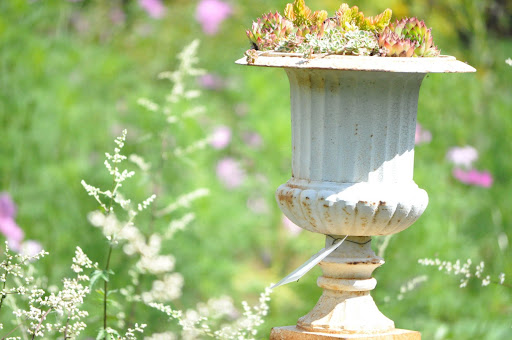 Beautiful huh. It's hard to capture the essence of the place in a few snap shots. Would love to go back again next year.
******
What inspires you? Gardens or fountains? Food? Let me know 🙂